Allareas Earthmoving offer a comprehensive residential and commercial demolition service, from full and partial removal of homes to larger commercial projects.
Safety is a priority, with a thorough Job Safety Analysis occurring prior to every job, backed up by an end to end service including council approval, disconnection of services and site cleanup. 
Utilising their fleet of modern machinery, Allareas efficiently and cost-effectively demolishes and removes structures, with minimal impact on the environment and surrounding. They also endeavour to salvage and recycle as many materials from demolition sites as possible.
Talk to the Allareas Earthmoving team about your next demolition project in Bunbury, Busselton, Dunsborough, Margaret River, Yallingup, surrounding areas and Perth.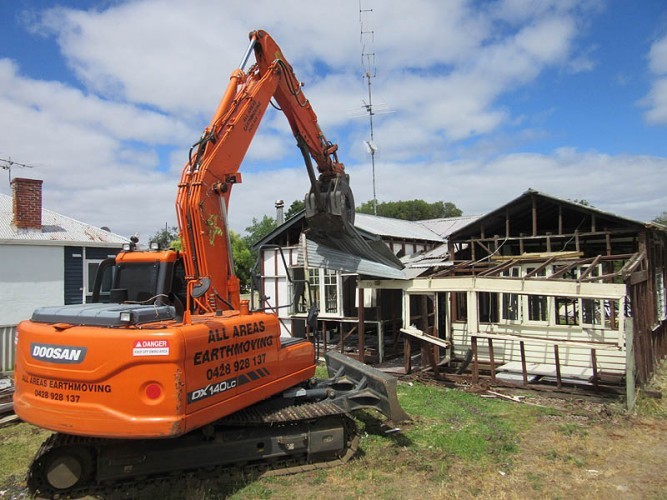 PO Box 325
Yallingup
WA 6282

© 2020 ALLAREAS EARTHMOVING. ALL RIGHTS RESERVED